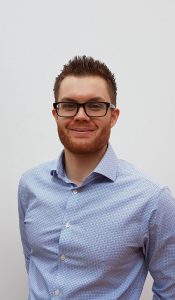 CLINIC LEAD & SPECIALIST PHYSIOTHERAPIST
As a lifelong sports enthusiast Andreas understands the requirements of any sports' discipline and the need to have you back on the move as quickly and safely as possible. His experience dealing with elite athletes, from army race team skiers to professional rugby players, have honed his techniques at the highest level. He applies these very same principles to all his patients, whether their goals are lifestyle or sport based, as he strongly believes everybody should be given the chance to become the best possible version of themselves with access to the highest level of care.
Andreas' style will hone in on what matters to you which will involve assessing you as an individual rather than with a one size fits all approach. When working with him expect to be off the plinth and moving around the clinic as he incorporates exercise techniques to maximise the benefit of hands on treatment. Each treatment session is focused on you, paying particular attention to your individual wants and needs established in your initial consultation.
Andreas believes that every client, no matter their goal, should be afforded an all encompassing approach to their care. This passion has driven him to establish All Things Physio where the team provides the highest level of physiotherapy, normally only available in high performance environments.
Previous Experience
Specialist Musculoskeletal Physiotherapist within the Royal Marsden NHS Trust
Senior Physiotherapist within Spire Healthcare at Spire St Anthony's Hospital
Physiotherapist within Bonne Sante Physiotherapy Clinic, Val D'Isere
Andreas' Passions
Alongside physiotherapy Andreas enjoys skiing, keeping fit and getting outdoors. If you get him started he loves to talk about his winter working in a ski injury clinic in France as well as coming up with varied and fun exercise programmes for himself and others to enjoy.
Qualifications
BSc in Physiotherapy, University of Birmingham (2010)
Fellowship in Applied Functional Science (2014)
Member of the Chartered Society of Physiotherapists (CSP)
Health and Care Professions Council Registered (HCPC)
Andreas' Clinics
All Things Physio, Surbiton, KT6 6AB
All Things Physio, Kingston, KT1 2EE