Sports physiotherapy is something we pride ourselves on here at All Things Physio which is why we offer this as a service to the public, athletes and students at Kingston University.
SPORTS PERFORMANCE PROGRAMME – KINGSTON UNIVERSITY
Sports Physiotherapy – Benefits of Our Services
We apply the principles of sports physiotherapy, combined with other traditional physiotherapy approaches to reduce pain, address the causes of ongoing injuries, improve performance and stop issues recurring. Whether it's enhancing your flexibility and mobility, aiding rehabilitation or getting your muscle and joint function back to their best, we'll tailor programmes to your long-term goals.
We're proud to be partnered with the Kingston University Sports and Performance Programme for both international and regional level athletes. The University introduced the programme to assist talented sports people in balancing their sporting and academic commitments. All Things Physio provide Sports Physiotherapy to the athletes within this programme.
All members of the programme are eligible for care with All Things Physio. For further information regarding Sports Physiotherapy, please contact the All Things Physio team.
MAKE A SPORTS PHYSIOTHERAPY APPOINTMENT
BOOK a Sports Physiotherapy appointment or CONTACT US now to talk to a team member
What To Expect During Sports Physio Sessions
Our sports physiotherapy appointments will, where appropriate, include:
Biomechanical Assessment of movements particular to your sport
Video Gait Analysis to analyse your running style to identify factors that may be contributing to your injury
Looking at whole body movements, not just focusing on single joints/muscles
Treatment focused on not just resolving your pain but returning you to competition whilst reducing the chance of recurrence
Individualised exercise programmes for use at home or within gyms
We also have a range of specialist services, including massage therapy, Clinical Pilates and Fit for Life training.
At All Things Physio, we strongly believe that high level support should be accessible to all. Our specialist sports physiotherapists, alongside their role within the Sports Performance Programme, see members of the public in both Kingston and Wimbledon.
We welcome all disciplines of sport and will tailor each session to you and your activities.
So whether you play football locally or swim on an international level, we're happy to create an individualised programme.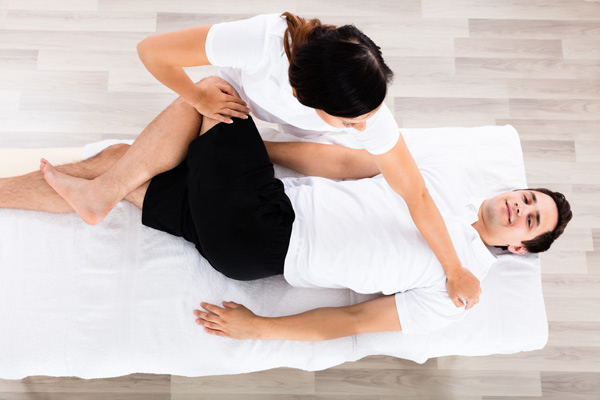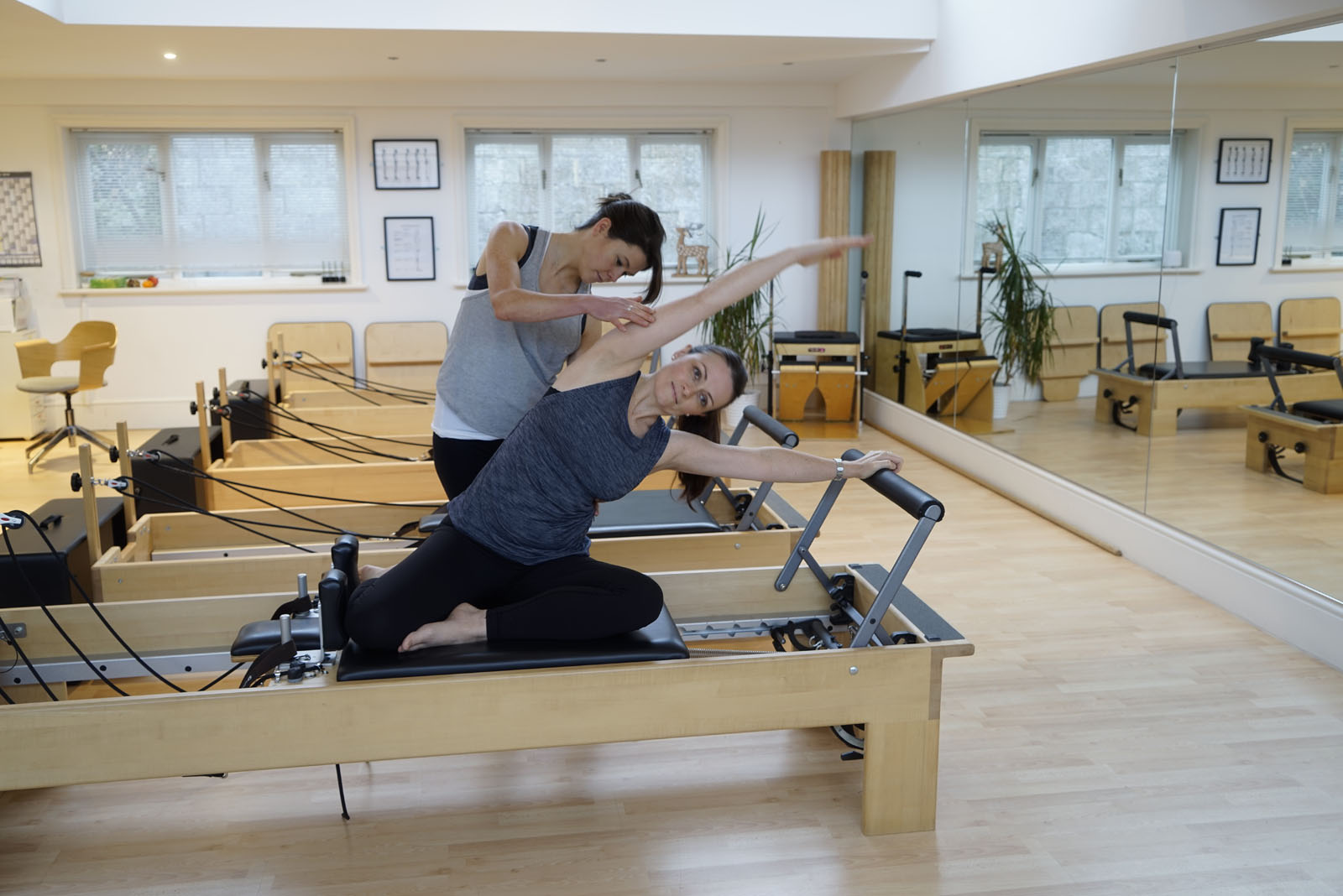 When returning to sport, it's important to not just be pain-free but also to be able to physically cope with the demands required for participating in your chosen activity.
This is where knowledge of strength & conditioning is vital alongside accessing the right facilities.
EXCELLENT FACILITIES FOR LONG TERM FITNESS
We're fortunate to have the use of two fully equipped gyms in our clinics.
These are utilised effectively within sessions to make sure we push you that little bit further so that you can perform better.
We also believe in becoming fitter and stronger for life to prevent recurring injuries and issues when returning to activities.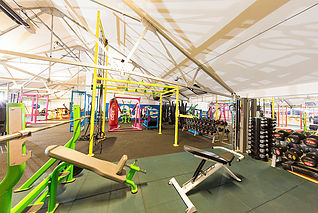 MAKE A SPORTS PHYSIOTHERAPY APPOINTMENT
BOOK a Sports Physiotherapy appointment or CONTACT US now to talk to a team member

ANDREAS WAS EXTREMELY PROFESSIONAL AND CLIENT FOCUSSED. HE SOUGHT TO UNDERSTAND THE PROBLEM AND TO FIND SOLUTIONS THAT WORKED FOR ME
WHILST WORKING IN PARTNERSHIP WITH MY PERSONAL TRAINER TO PROVIDE A COHESIVE APPROACH AND MANAGEMENT TO GET ME BACK TO GOOD HEALTH. A GOOD PHYSIO IS HARD TO FIND - A GREAT ONE IS A TREASURE! -

MALACHI WILLIAMS 2017