High quality physiotherapy near you in Kingston Upon Thames, London
All Things Physio is a dedicated and highly experienced team of physiotherapists, offering a wide range of Physiotherapy, Sports Physio, Clinical Pilates and Massage Therapy services for clients based in Kingston Upon Thames, Norbiton and the surrounding areas of South London and Surrey.
It is well known that it is easier to keep illness, aches and pains at bay when you are fit and healthy. This is why our team of specialist physiotherapists base their care on the principle of helping people to get 'fit for life'. We want to give our patients the tools they need to both recover from injuries in the short term but also the knowledge and expertise to help prevent recurrence for optimal long term health.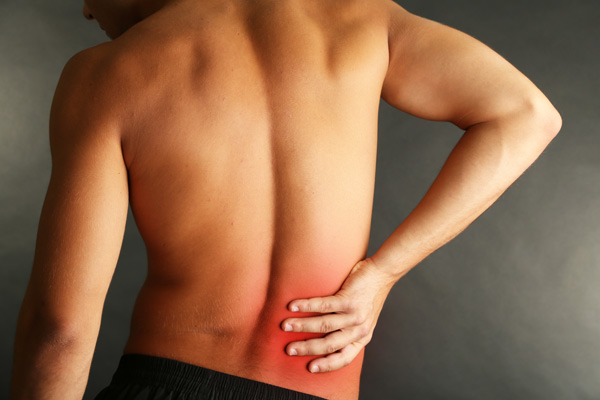 Our chartered physiotherapists based at our clinics in Kingston and Wimbledon offer individually tailored plans to ensure a speedy recovery from your injury. Whether you are an athlete who has a niggling problem that keeps recurring, or you are hoping to improve your general day-to-day mobility, we are committed to returning our clients to full fitness – and ensuring they have the tools to stay fit and strong.
Speak with our experienced team of physiotherapists in Kingston
Let us help you recover from your injuries
What to expect?
We offer the following services at our dedicated physio clinics:
Physiotherapy: Our team offers high quality assessment, diagnosis and treatment of various conditions. We work on a client-centred approach, where we offer a personalised plan to help our clients reach their goals, no matter what level of performance they are working towards.
Sports Physiotherapy: We are partnered with the Kingston University's Sport and Performance programme and apply the principles of sports physiotherapy with other traditional physiotherapy strategies to improve performance, lessen pain and stop problems coming back. We have two fully equipped gyms at our clinics helping with our patients' recovery and strength training which enables us to speed up our patients' return to sports.
Massage Therapy: Our massage therapy facilitates optimum performance, as well as preventing and rehabilitating injuries.
Clinical Pilates: We offer Pilates tailored to you, focusing on effective ways to prevent injury and boosting flexibility and strength and improving posture.
Fit for Life: Our clinical personal training sessions are designed to improve physical function (both day to day life and sports performance) alongside enhancing resilience and strength, which are key principles in preventing recurrence of injuries.
For further information about any of our services, call us now on 07455 324 731 or email info@allthingsphysiotherapy.co.uk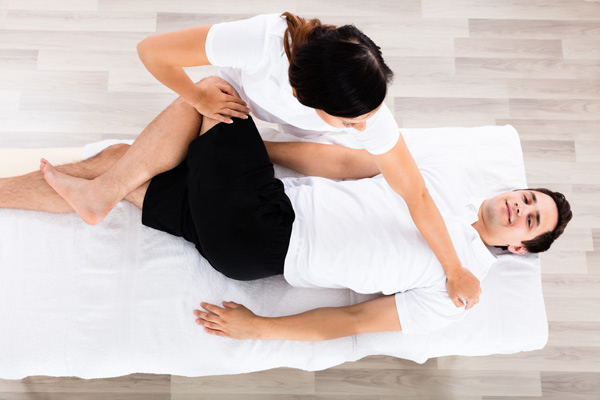 Why choose our sports physios and physios in and around Kingston Upon Thames?
At All Things Physio, our team have a wealth of experience that allows us to provide each patient with a treatment approach tailored to optimal rehabilitation. We are dedicated to helping our patients understand their bodies, so they can make positive, long-term changes to their lifestyle and health.
Our team is led by Andreas Chavez Kenny, a keen sportsman, who uses his knowledge of traditional physiotherapy, alongside the principles of sports physiotherapy to ensure that we not only resolve your pain, and any current issues, but that you have the education, advice and tools to prevent injuries recurring.
Why choose our sports physios and physios in and around Kingston Upon Thames?
We are Health and Care Professions Council (HCPC)-registered physios with a wealth of experience and expertise treating people of all ages, for a variety of issues. We look at every patient as an individual and take into account their day-to-day lifestyle when developing a plan to address their needs. We involve our patients in their care every step of the way.
For more information about our physio clinic in Kingston Upon Thames
Call us now on 07455 324 731 or email us here
Norbiton  physiotherapy: How can it help?
Physiotherapy plays a key role in managing pain and providing relief from a variety of conditions, through manual therapy, education, exercise and advice. Our approach assesses, prevents and treats problems as well as helping to reduce the chance of recurrence and helping patients find the best ways of achieving their long-term aims.
Our physios treat many conditions, including:
Back pain
Ligament sprains and tears
Sports injuries
Arthritis (wear and tear)
Post-operative rehab
Muscle strains and tears
Tendinopathy/Tendinitis
Soft tissue injuries
Our service is built around:
Highly skilled knowledgeable and caring physios, who use the principles of sports physiotherapy to get patients feeling stronger, fitter and healthier
Tailored management plans to address your particular needs, whether you have a desk job or are an international athlete
Highly recommended team of physios – we have a 5* rating on Google My Business reviews
Fantastic facilities, including two gyms and specialist equipment to aid rehabilitation.